IN PRAISE OF MODULAR MOVEMENTS
PIERRE DEROCHE SET ITSELF APART FROM THE BEGINNING THANKS TO ITS FOUNDING PHILOSOPHY AND EXPERTISE – MODULAR MOVEMENTS.
THE BRAND DEVELOPS AND BUILDS ITS EXCLUSIVE MOVEMENTS BY BRINGING TOGETHER THE BEST OF SWISS WATCHMAKING.
---
In so doing, it gains access to an unrivalled freedom of inspiration. What, then, is its secret? The first of many is undoubtedly the choice of a basic movement that offers impeccable chronometric performance.
Pierre DeRoche then adds the most original and precise mechanisms to this tried and true core: the annual calendar, chronograph, RendezVous function, large date, countdown function and power reserve indicator. These fine watchmaking complications shape the unique character of these daring timepieces. Each collection is organised into a family tree for greater versatility.
Over time, as different features are paired up and combined, they develop new forms of complicity.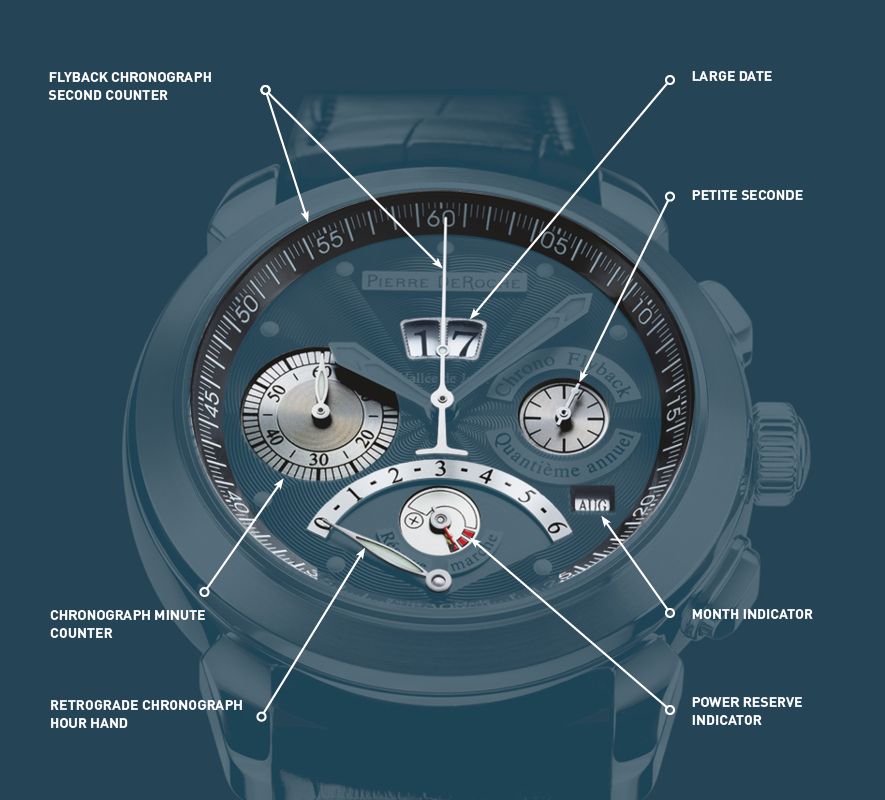 ANOTHER GREAT ADVANTAGE OF MODULAR DESIGN IS THE ABILITY TO PERSONALISE YOUR MODEL
---
The same complication can be incorporated in several different ways: the date can be positioned at 3 o'clock or 6 o'clock; the power reserve indicator and the movement can be centred or placed off-centre, etc.
Freed from the constraints of integrated design, Pierre DeRoche liberates the watchmaker's imagination in the best way possible, sending a wind of change and innovation through the historic valley of enlightened connoisseurs.
Our exclusive movements
---
WE STRIVE TO CREATE MOVEMENTS WHICH TAKE THE PLEASURE OF FINE WATCHMAKING TO NEW HEIGHTS TIME AND TIME AGAIN.
Our complications
---